Don't Hurry
When you tour the Cruzan Rum Factory, you'll be literally stepping into St Croix History. The Nelthropp family has been producing rum on St Croix since 1760. And likely when you visit the factory on St Croix, you'll bump into one of the Nelthropps – after 8 generations, they still run the show.
Rich in heritage, the Cruzan Rum distillery is "the world's most honored rum distillery in the world". The hand-crafted rum is not only the basis of Cruzan Rum ®, they are also the largest supplier of American private and distributer label rum. With their well earned place in American History, the Cruzan Rum Distillery is one of two rum manufacturers included on the American Whiskey Trail.
While the Captain Morgan Distillery annd Experience Center is state-of-the-art, the Cruzan Rum Tour will take you on a personal journey through the making … and tasting of this piece of Virgin Islands history and culture. Take your time, enjoy, don't hurry… it's the Crucian way!
Hours :: Mon – Fri 9a – 5p | Sat & Sun 10a – 3p
Adults $8
Children $4
Hint: This is the best place to purchase rum to take home with you. Cruzan offers great deals on 6-bottle packages (each adult returning to the US can bring back 6-bottles of alcohol duty-free as long as one was distilled in the US Virgin Islands). The great folks at Cruzan Rum will pack your rum safely into a travel box for you to take home. And the best part is that it doesn't count as one of your checked bags (so you don't pay to fly it home). You can thank the USVI Government and Dept of Tourism for that!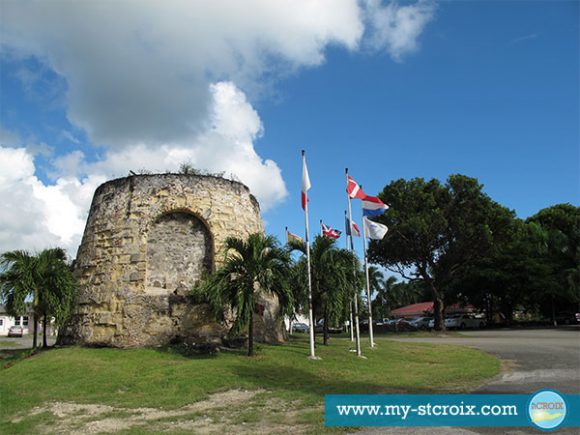 A colonial Sugar Mill is appropriately the landmark that hails the entrance of the Cruzan Rum Distillery on St Croix. Proudly standing by are the Seven Flags of the nations that have all flown over St Croix through its history.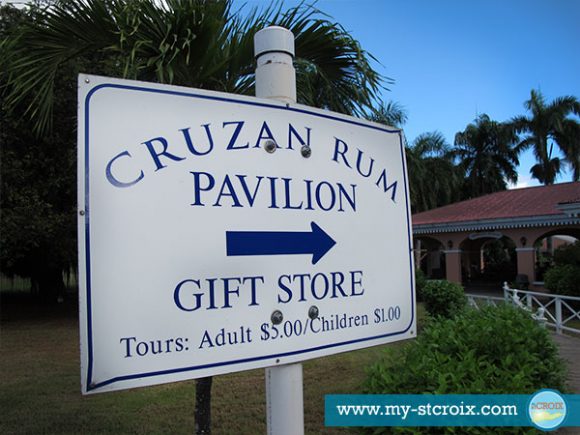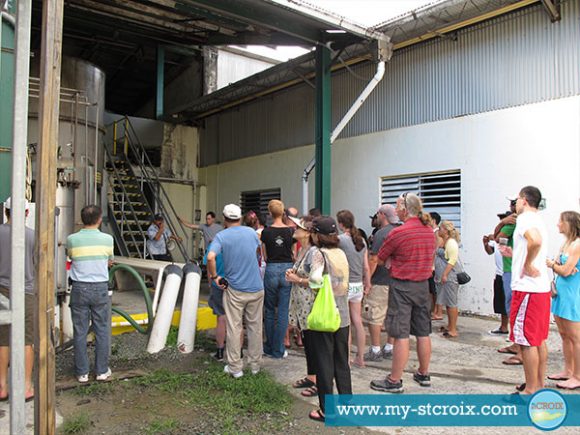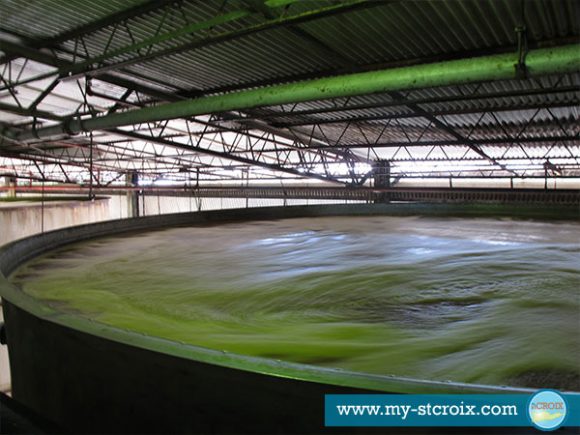 The tour takes you to the top of the vats of fermenting rum.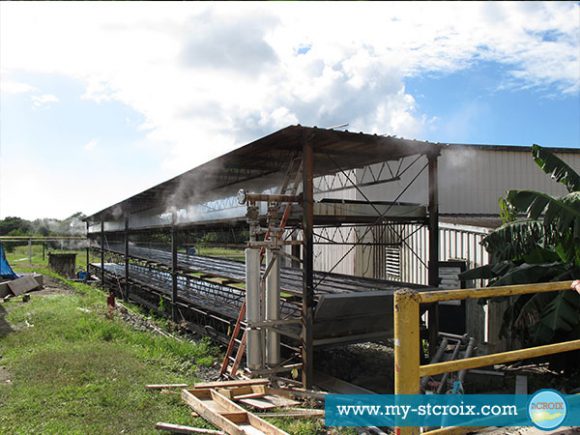 Steam rises during the rum making process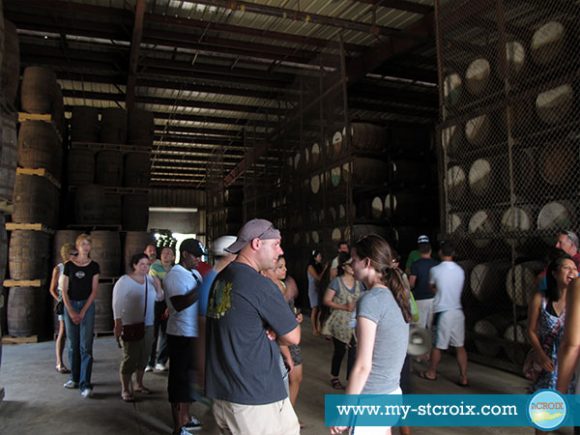 Cruzan Rum is aged in oak barrels that previously held Jim Beam whiskey!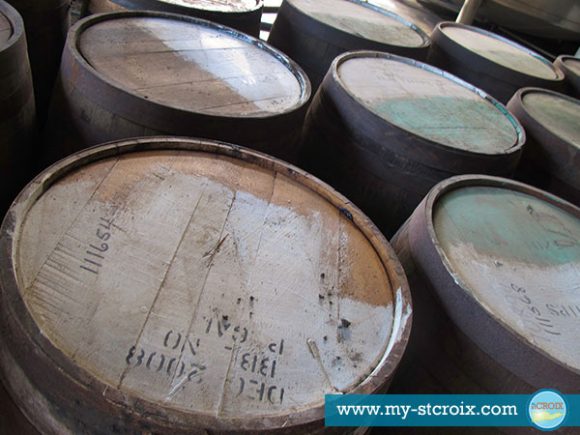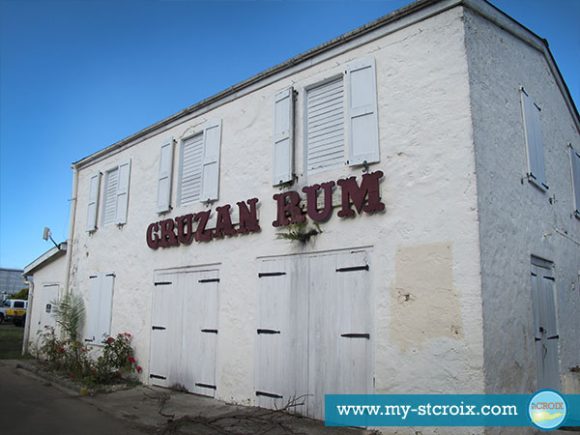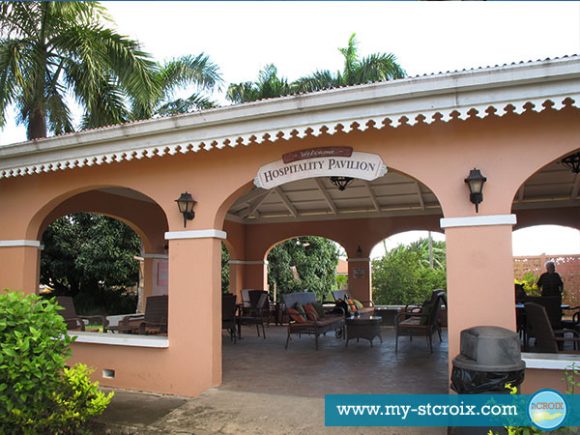 Following the guided tour (or before while you wait), you can relax in the open-air Hospitality Pavillion.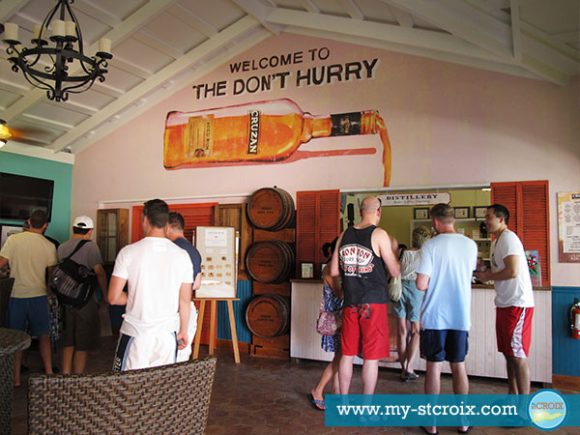 But the real action happens at the "Don't Hurry" bar where you can spend the afternoon sampling the many flavors of St Croix's world-famous Cruzan Rum!
0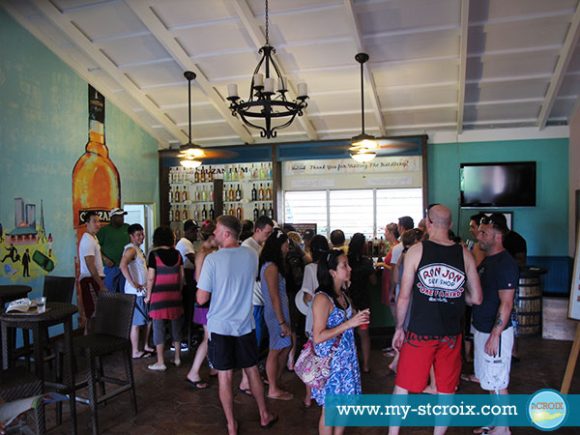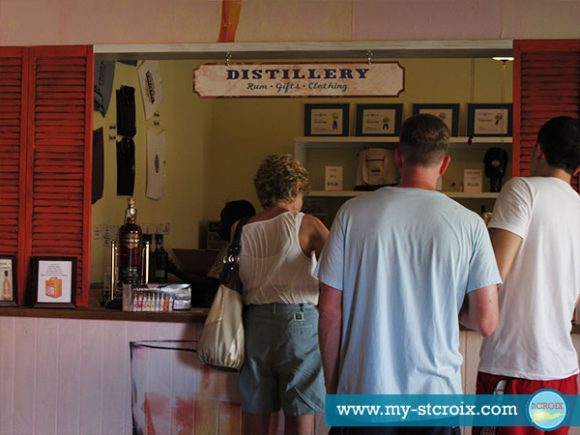 Don't forget to take some rum home with you!